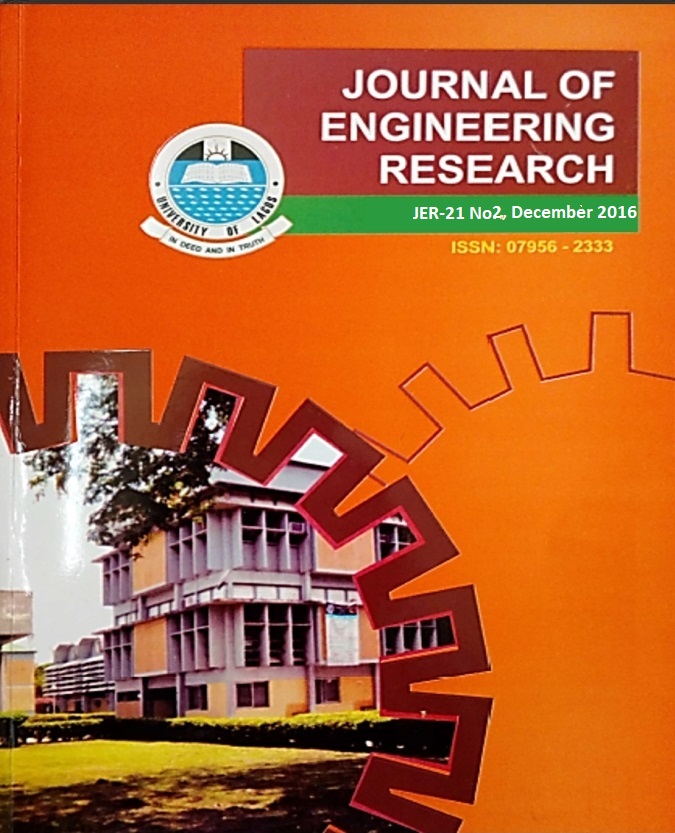 EDITORIAL PREFACE
It is my great pleasure to introduce to you to Volume 21  No 2, December 2016 of the Journal of Engineering Research (JER).  JER which was instituted in 1988, is a referred, peerreviewed and quarterly published international Journal with focus on basic and applied researches in engineering and its related disciplines. It publishes contributions on concepts, state of the art, all aspects of research, standards, implementations, running experiments, and industrial case studies as well as significant advances in basic and applied engineering, engineering technology and management.
The Journal also encourages the submission of critical review articles covering the latest advances in
engineering and related fields as well as scientific commentaries. The Journal has attracted high quality research articles from the authority in the field, and is becoming increasingly more popular among our engineer profession colleagues. The very dedicated Editorial Board which is constituted of exceptional academics and practitioners is committed to build the Journal as one of the leading international journals in engineering, engineering science, engineering technology and engineering management in the next few years.
More information about the JER guidelines for preparing and submitting papers may be obtained from:
http://www.jer.unilag.edu. JER invites contributions from the entire international research community. The
journal will continue to deliver up-to-date research to a wide range of engineering, engineering science,
engineering technology and engineering management. The JER will assure that rap turnaround and
publication of manuscripts will occur within two to four months after submission. It is our hope that this fine
collection of articles will be a valuable resource for JER readers and will stimulate further research.
Thank you,
Yours truly,

Prof David Esezobor
The Editor-in-Chief
Journal of Engineering Research
Faculty of Engineering
University of Lagos Akoka Yaba Lagos
Nigeria.
E-mail: jer@unilag.edu.ng & copy esezobordave@yahoo.com 
Full Issue